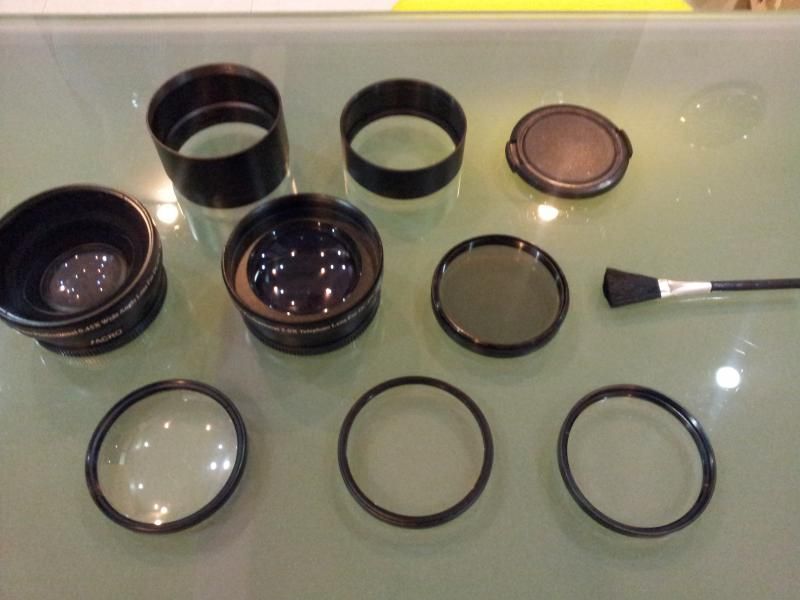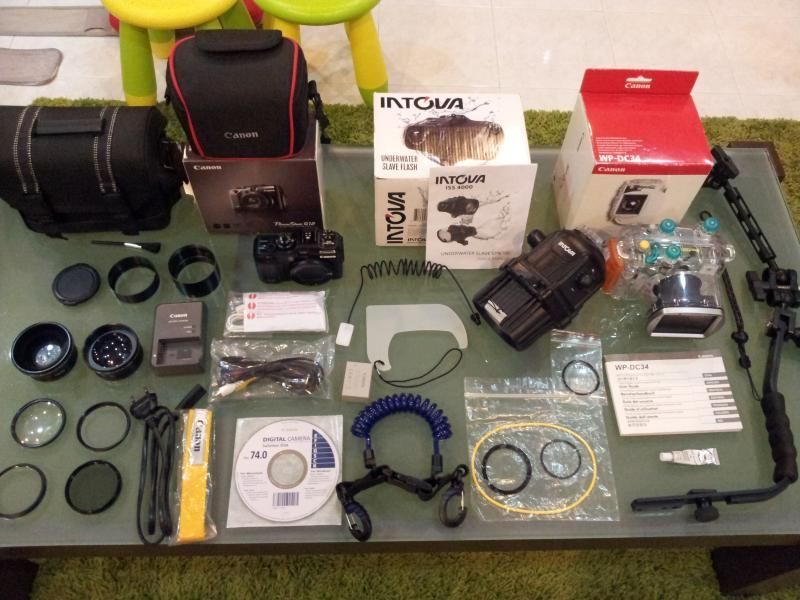 A great setup for a beginner in underwater photography, and lens for on-land use. All items are well taken care and maintain, and is in great condition.
- Canon G12 with 8GB SDHC Card
- Unused, Canon Lanyard, Yellow (still in packing)
- Unused, Mini USB Cable (still in packing)
- unused, AV Cable (still in packing)
- Canon Camera Pouch
- Original Battery
- Original Charger
- 58mm Lens Adapter for Canon G12
- Wide Angle Lens
- Telephoto Lens
- UV Filter Lens
- Blur Lens
- Polarised Lens
- Macro Lens
(Lens made in Japan)
- Canon WP-DC34 Underwater Housing
- Difuser for WP-DC34
- Intova ISS4000 Slave Strobe
- Difuser for ISS4000
- Fiber-Optic Sync Cable
- 10Bar Arms and Stay
- All O-rings are properly lubed and stored.
- Lube (50% remain)
- Lanyard (blue in color)
Reason for selling is going to change to a new setup.
Location : Penang
Price : RM3200 negotiable
Please PM me. Thanks.